Dear HRA Members,
I hope your 2017 was as productive as HRA's!  We have now grown to 82 members representing almost 47,000 awards, and almost 13 billion dollars in support – though here at HRA we measure our success in impact not numbers.
In our ongoing effort to improve the value of HRA membership, we evaluated our significant progress toward implementing our Strategic Plan.  In my 2017 YEAR IN REVIEW I detail some of the many programs that were implemented in 2017, but first I'd like give you a peek at just a few of the exciting projects in the works for 2018.
Two New Working Groups
Knowing that the real work of HRA gets done via our working groups, two new groups have been added to the existing five working groups.  To tackle the perennial challenge of evaluation, HRA members have formed a working group called Grants Program Analysis. Also, noting a disturbing talking point that "zip code correlates more closely with health outcomes than genetic code" the Health Services Research group was recently launched.
Regional Meetings
Members' Meetings are always ranked high in value – but are limited in number of attendees.  Doris Duke and NYSCF are hosting the first (of hopefully many) regional meeting at the NYSCF Research Institute January 31st.  There is still time to register.
Enhancing Communications
HRA has hired a consultant to increase the effectiveness of our communications with HRA members, as well as the broader scientific community, including a revamp of HRA's website.  Comments and suggestions are most welcome.
HRA Open
To enable open access policies and follow awardees research outputs in real time, HRA has partnered with FigShare and PubMedCentral to create a portal called HRA Open (launching in February) where HRA member-funded awardees can deposit publications, data sets, and other research products.  This is a great free resource and I encourage all HRA members to participate.
Members' Meetings
I look forward to seeing as many of you as possible on March 12-13 in NYC at the meeting hosted by the Simons Foundation.  You should have already received registration materials from Annette.  You can see the agenda here.  Also, note that we are still looking for sponsor(s) for the Fall 2018 meeting.
I want to sincerely thank the HRA member volunteers who serve on the various committees and working groups for your invaluable help in advancing HRA's mission.  We are also very grateful to those member organizations who have chosen to provide financial support to HRA in addition to their dues support. The Alzheimer's Association, American Federation for Aging Research, the Arthritis National Research Foundation, the Burroughs Wellcome Fund, Circle of Service Foundation, Donaghue Foundation, Doris Duke Charitable Foundation, Kavli Foundation, Kenneth Rainin Foundation, NYCSF, Pancreatic Cancer Action Network, Simons Foundation, and W.M. Keck Foundation join the long list of organizations who have increased the capacity of HRA by providing additional financial support.  THANK YOU!
Annette and I are proud to serve this community and look forward to a productive 2018. On behalf of the HRA Board of Directors, I thank you all for your commitment to HRA.
If you need any further information on any of the topics listed above, please feel free to reach out to me at any time.
Sincerely,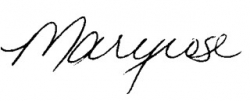 Maryrose Franko, PhD
Executive Director, Health Research Alliance
maryrose[at]healthra[dot]org