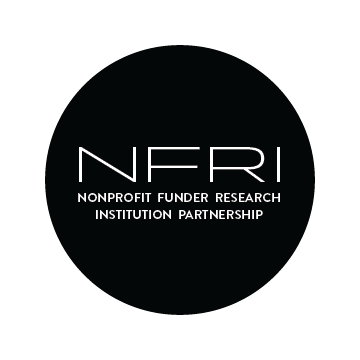 Nonprofit Funder Research Institution Partnership (NFRI)
About NFRI
The goal of the Nonprofit Funder Research Institution Partnership (NFRI) is to establish a framework that encourages long-term effective Nonprofit Funder/Research Institution collaborations.
We developed a set of 4 Guiding Principles by which we operate.
Efforts must focus on fostering effective long-term partnerships based on mutual trust.
Activities need to support the mission of each partner. Efforts that are not in alignment with the mission of either partner will have little chance of success.
Strategies should foster efficient and effective collaborations to ensure timely conduct, dissemination, and advancement of research findings – which will ultimately benefit all parties
Benefits from streamlining administrative processes and requirements should be realized by all parties.
Informal discussions began around the area of Intellectual Property (IP) in 2012.  But in 2017, the NFRI partnership was formalized as collaboration between the Health Research Alliance (HRA) and The Council on Government Relations (COGR).
NFRI In-Person Workshops
The NFRI partnership hast hosted 3 in-person workshops and has another scheduled for September 24, 2019.
November 7, 2018 Meeting
Guiding Principles