Community Description
The Research Workforce and Early Career Development Community is committed to fostering an equitable, diverse, motivated, and healthy research workforce. Strategies we implement include:
Understanding the needs of Early Career Investigators (ECIs), and how HRA and HRA members can help address those needs
Identifying and disseminating existing policies and practices that are successful at supporting the development of early career investigators
Acknowledging barriers to advancement and identifying or developing strategies that can lower those barriers
Learn from existing grant programs of HRA members and others that foster careers of early career investigators
The career path to becoming an independent research scientist has increasingly been seen as precarious. There have been many studies and a wide variety measures implemented to address the challenges faced by junior researchers. However, the problems still exist and continue to decrease our ability to recruit and retain the best minds for careers in biomedical research. These policies not only reward conservative research over innovative ideas, but they also decrease the diversity of ideas and perspectives.
Early Career Investigators (ECIs) were already a very vulnerable population before the COVID-19 pandemic, and this crisis has just exposed many of the underlying weaknesses that permeate the existing scientific enterprise. The implications of the pandemic are not just short-term, but have the potential  to negatively impact the biomedical research workforce for years to come. The Research Workforce and Early Career Development Community is committed to working together to enhance the long-term health and wellbeing of both individual researchers and the biomedical research workforce.
Potential projects and topics for this community to focus on are listed below:
Update the inventory of early-career investigator awards supported by HRA members

Discussion of and defining important terms, such as: "independence," "tenure-track or equivalent," "institutional commitment," also faculty title equivalents among institutions
How to measure the success of award programs supporting Early Career Investigators (ECIs)  (crossover with PEWG):
• Agreement on indicators for investigator success
• Practices and tools for tracking and measuring
Highlight HRA members' effort to enhance the professional development of their awardees
Discuss mentorship of awardees and funders' role in providing (or facilitating) robust mentoring
How to encourage high-risk, high-reward science among early career investigators

Challenges at home (child care, elder care, not having a place to work…)

Fostering the mental health of ECIs
Fostering inclusion and equity of Underrepresented Groups (crossover with DEI)
Areas of collaboration among members and the broader community
Create a repository of information and resources from HRA members (potentially via survey) including:

information on grantee trainings/workshops used by HRA members
strategies from members who have programs designed to foster the careers of early career researchers
tools and metrics HRA members use in evaluating success of programs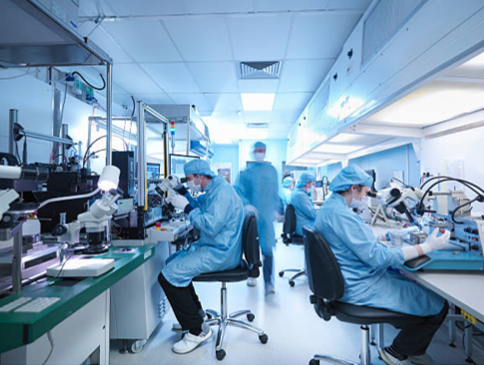 Co-Chairs
The Research Workforce and Early Career Development Community is being co-chaired by: